Vaxtor is an edge based ANPR application that runs directly on compatible Wisenet camera.
Depending on the camera chipset, the installation method can be different.
In this example we will configure an XNO-6120R Wisenet 5 camera with the recommended camera firmware version and latest Vaxtor application.
In this example, the current version of camera firmware will need to be upgraded.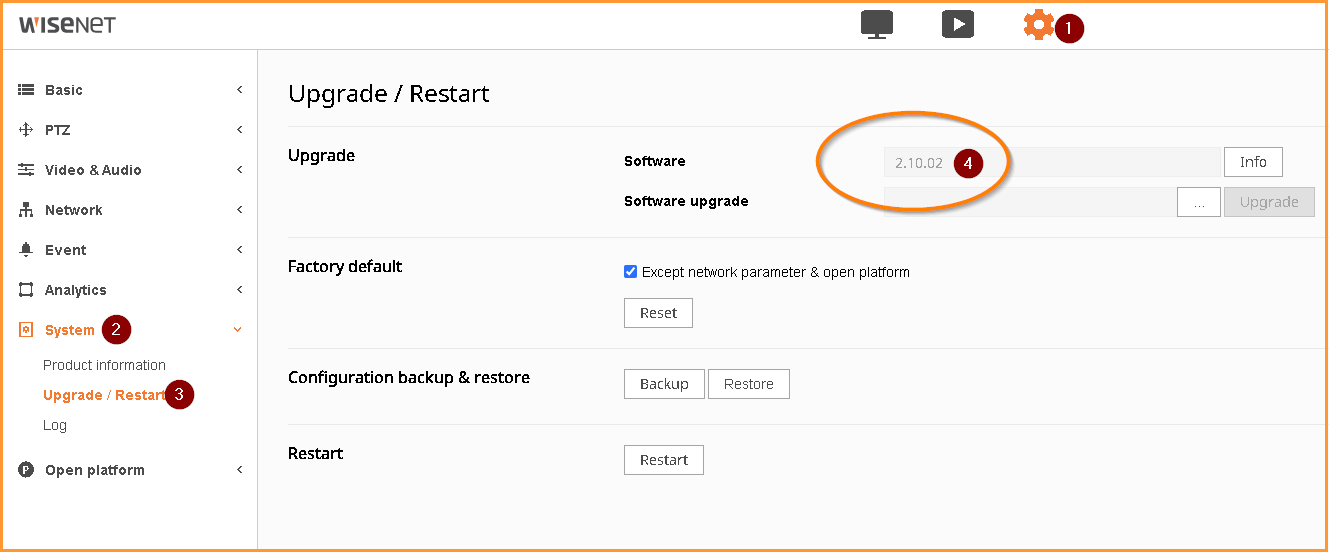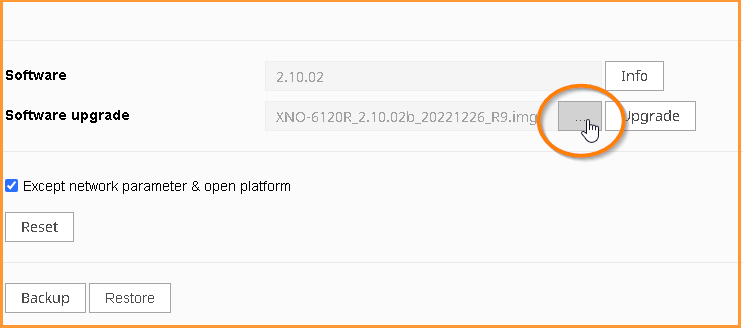 The camera will being the firmware upgrade process - this will take a few minutes to complete.
Once the upgrade is complete, the camera will reboot and the webpage will close.
Load the webpage once again and navigate to the same webpage.
You should now see the correct firmware version installed.

It is highly recommended to factory default the camera after a firmware upgrade.
On the same webpage, untick the Except option and hit Reset.
Note - the IP address of the camera may change, you can use Wisenet Device Manager to find the camera on the network if this happens.
Download Link For Wisenet Device Manager

Navigate to the camera once again, the webpage will ask you to set a new admin password.
After setting the admin password navigate to the open platform section and install the Vaxtor ANPR application - see below example.

Follow the below example and set the app priority to High and Enable Auto Start.
Hit Start to run the application.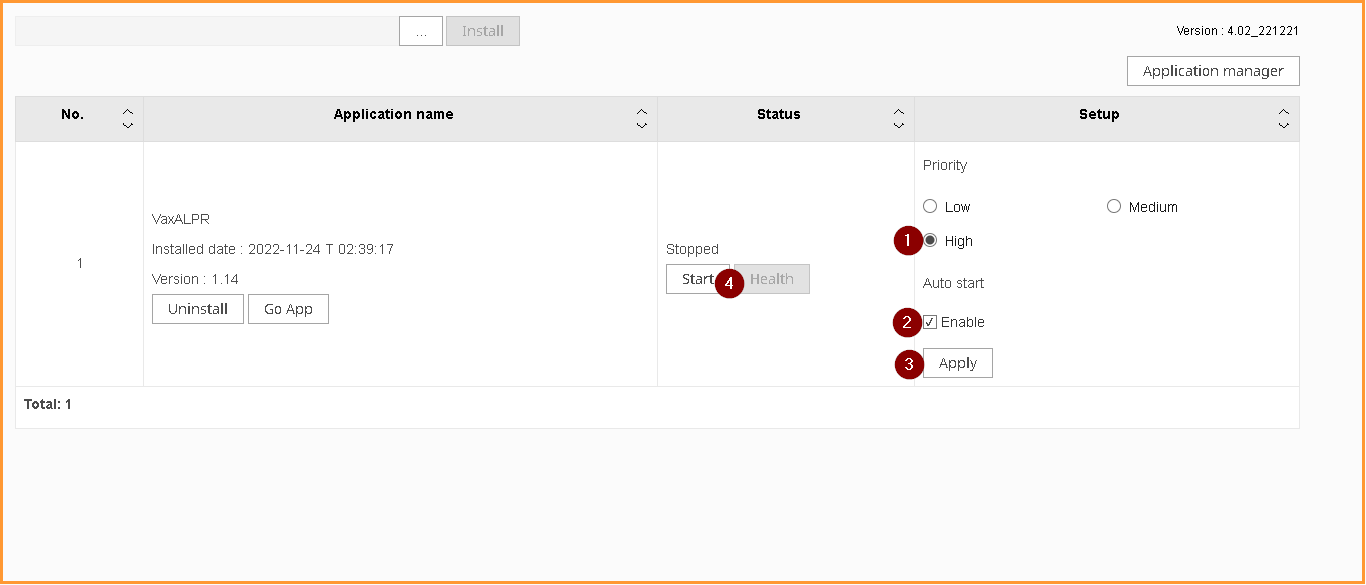 Hit Go App to open the Vaxtor webpage.
The application will show a NO LICENCE pop-up and take you to the licence page.

Enter the product key that was emailed to you when the camera was purchased.
If you do not have your licence key, you can email Hanwha Technical Support with your camera serial number, MAC address and original purchase order number for your licence key. email - eucctv.help@hanwha.com
Once your Vaxtor application is licenced, you should see the below page.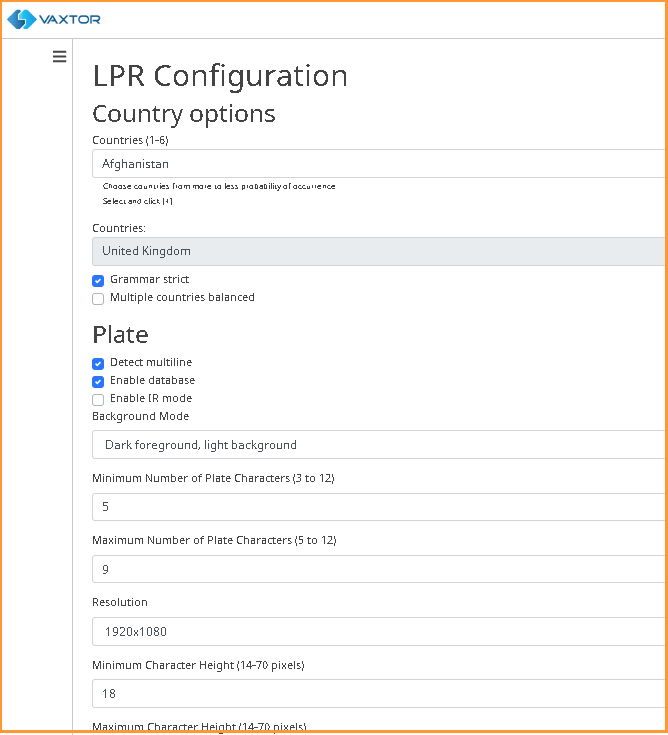 In this example, we use the default values for the best results, your environment will be different and settings may need to be altered for proper licence plate detection.
Settings altered from default...
Countries - United Kingdom
Download links -
Download Link for Vaxtor V1.14 for Wisenet 5 cameras
Download link for V2.10.02b camera firmware
Download Link For Wisenet Device Manager