Many Wisenet cameras offers alarm inputs and outputs, these are TTL outputs and are not volt free, a transistorised relay is required to obtain a volt free output.
The PNV-A9081RLP Road-Ai ANPR camera has a 12V 50mA supply capable of powering the below transistorised relay, therefore an additional power supply for the transistorised relay is not required.
Important Information.
The PNV-A9081RLP has a total budget of 50mA, therefore only one relay can be directly powered from the camera.
In the below example we have a relay connected to the alarm output wire of the camera (ORANGE wire).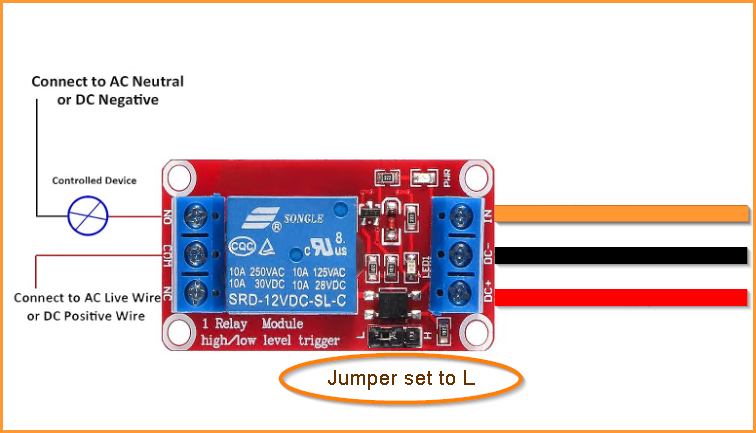 Note - The jumper must be set to L for proper operation.
Camera wires
Red wire - 12V 50mA
Black wire - 0V
Orange wire - Alarm Output (BARRIER CONTROL)
Brown wire - Alarm Input
Camera Configuration.
Navigate to the camera webpage, Settings, Event, Alarm Output.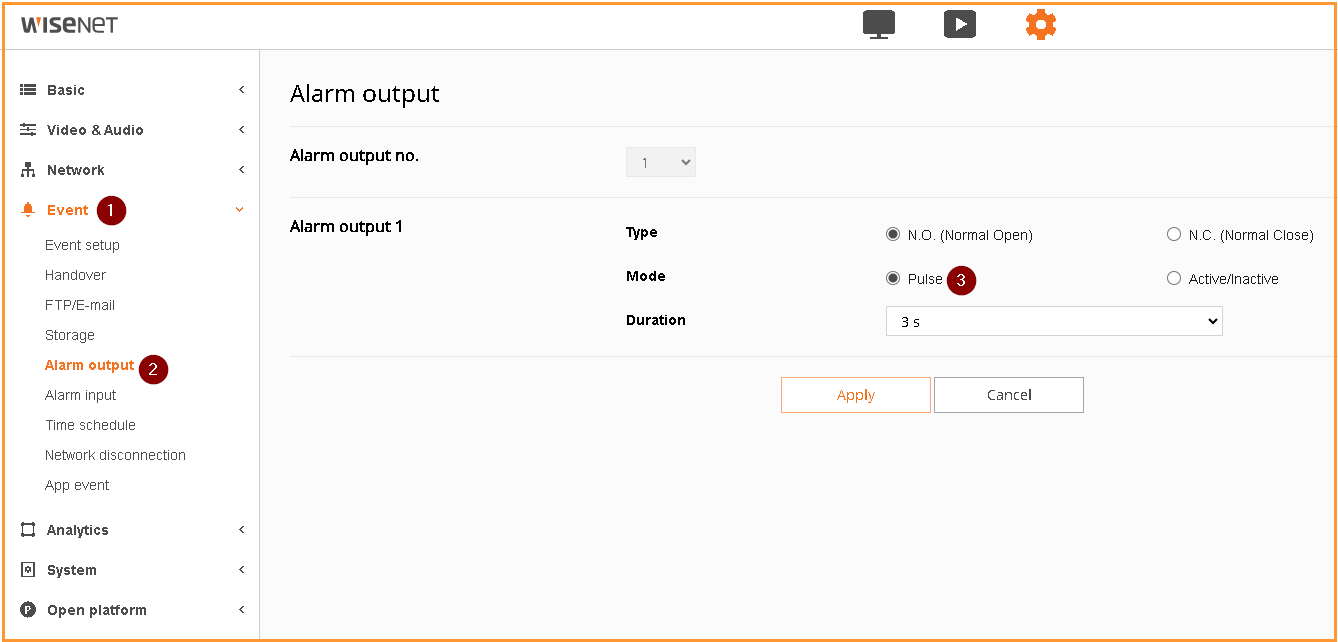 In this example, we have configured the alarm output configured as N.O. Normally Open, Mode type as Pulse and Duration of 3 seconds.
Road-Ai App Configuration.
From the camera webpage, Click on Open Platform, Go App - the Road-Ai application will load in a new webpage.
Navigate to Settings, scroll to the bottom of the page (Number 1).
Set the White List Reaction 1 to Open Barrier (Number 2).
Enter your white list licence plates (Number 3).
Save settings when finished (Number 4).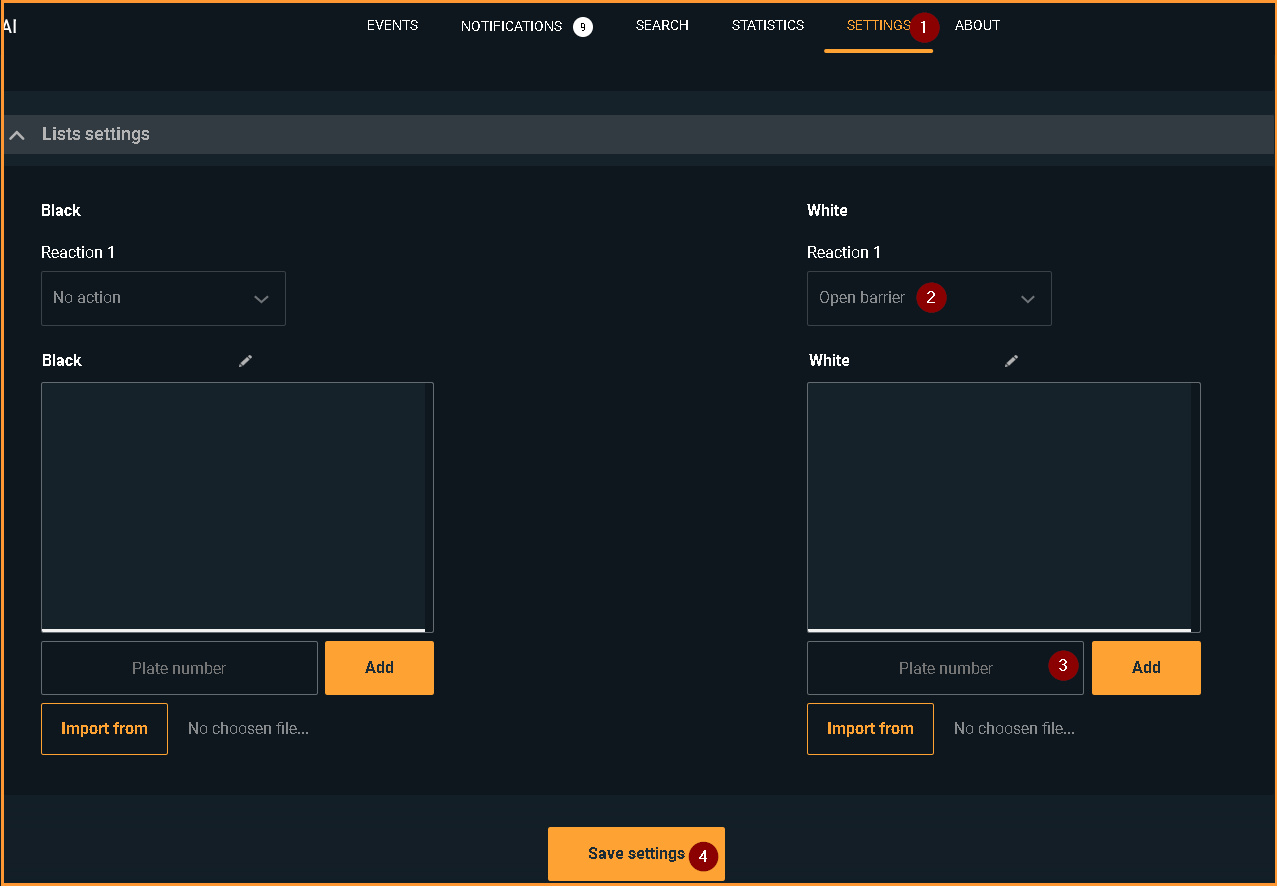 The relay used in this example has a total current draw of 50mA, therefore it is suitable to be powered from the camera.