The SPM-4210 is a network attached Input/Output unit for Alarm and Audio connection.
It is recommended to check your camera specifications to check the SPM-4210 is supported.
How to pair the SPM-4210 with a compatible camera.
Login to your camera and set the admin password (if necessary)
Login to the SPM-4210, set the admin password and make a note of the device IP address.
Note - Make sure the time and date is correct for both devices.
On the camera setup page, navigate to Event - I/O Box
Tick the Enable I/O Box option and enter the IP address of the I/O Box and the password you configured.
Click on Apply at the bottom of the page.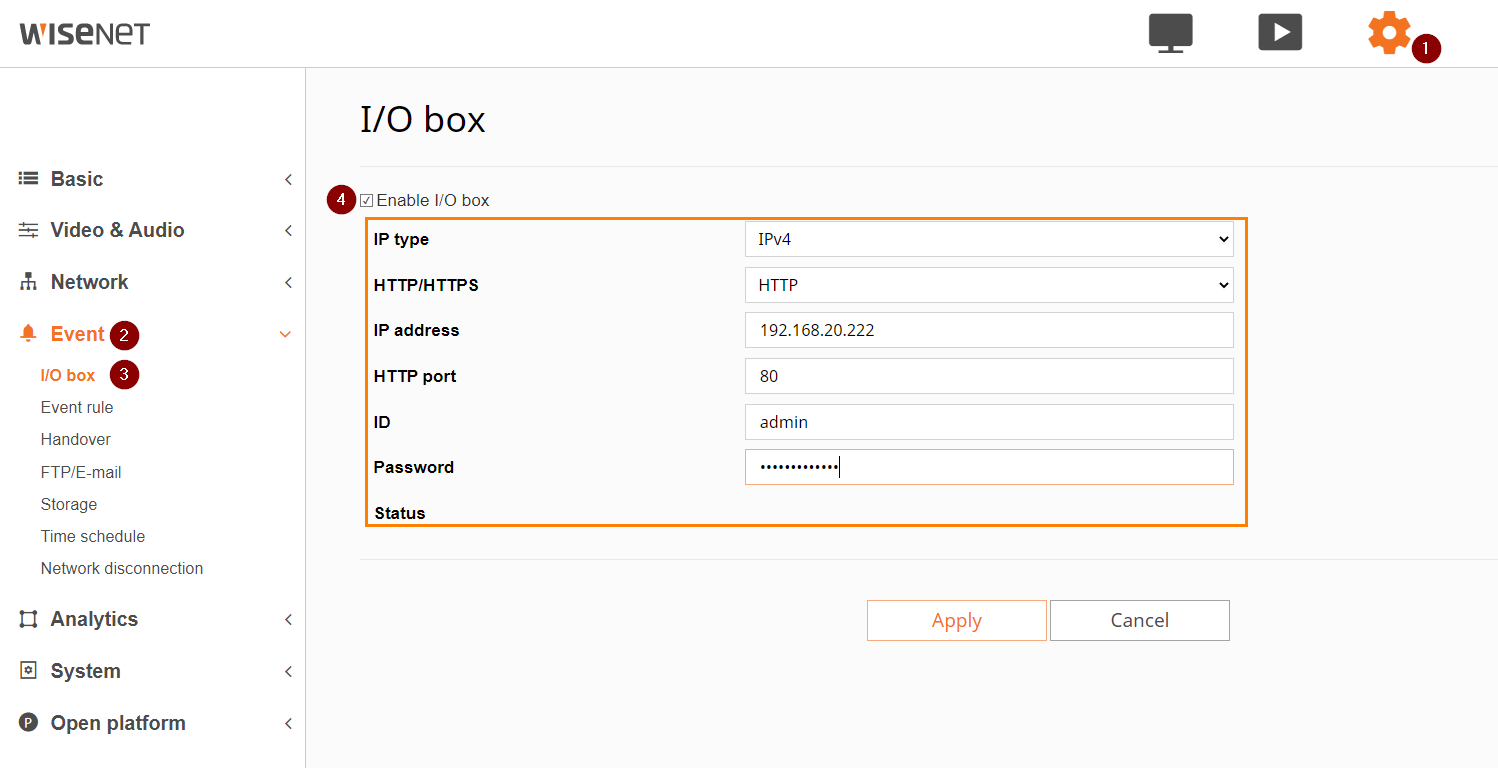 The status message should now show Connected.
You can now configure the Audio and Alarm inputs and outputs from the camera configuration page.