The below guide will show the step-by-step process of enabling Multicasting on a Wisenet camera, enabling a network switch, testing the multicast stream using VLC & adding the Multicast stream on a SPD-151 Decoder.
Note - This guide assumes your cameras and display devices (SPD-151 for example) are on the same VLAN.
Enabling Multicasting on a Wisenet camera.
Choose the video profile you want to enable Multicasting on.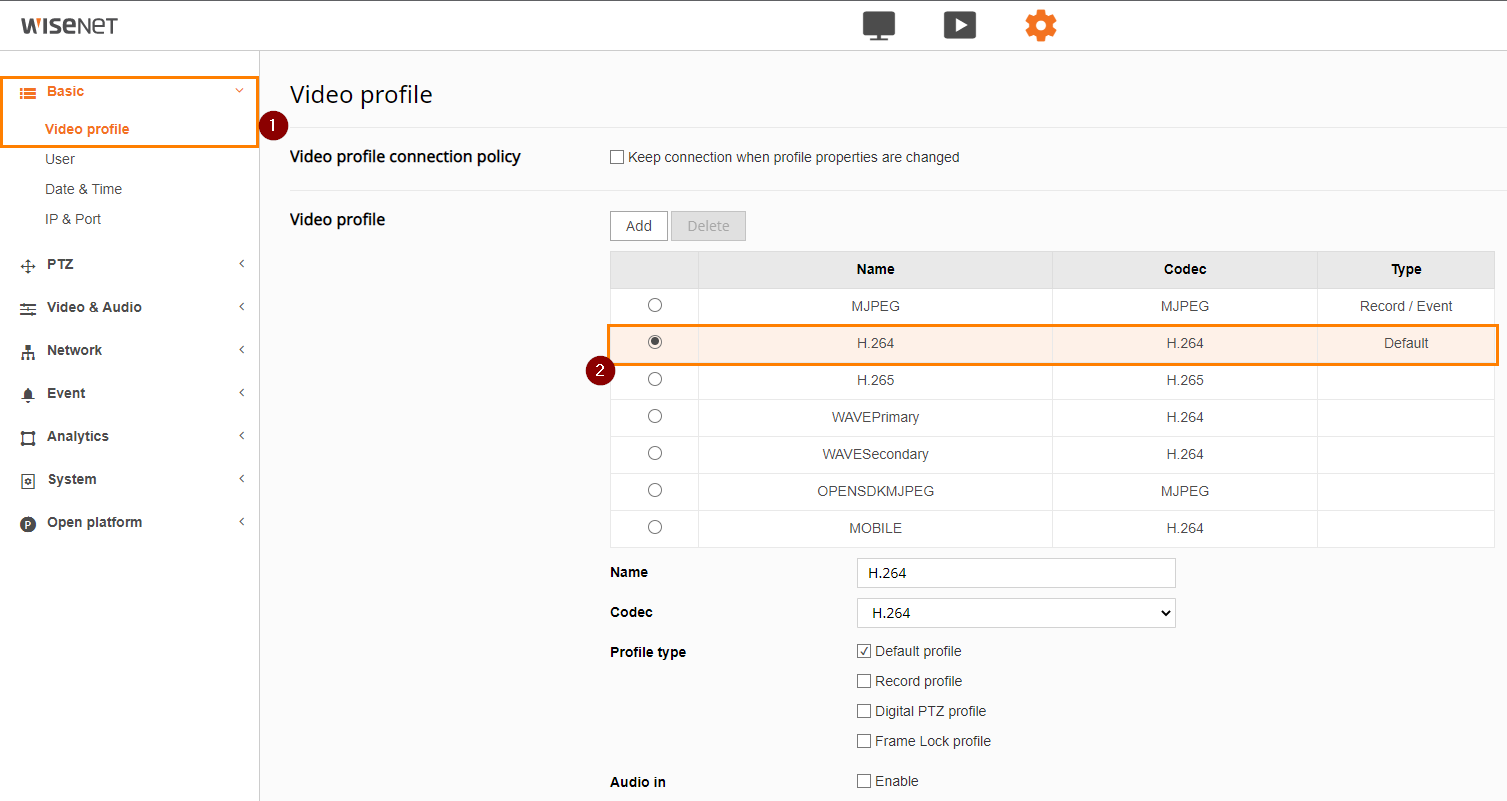 Scroll down to the Multicast section, in this guide I have given the camera an address of 224.3.2.1 - This can be anything between 224.0.0.0 and 239.255.255.255.
Enter a port number, here I have used 1024, this can be anywhere from 1024 up to 65534. (port 3702 cannot be used)
TTL is how many router hops the Multicast traffic is allowed to pass through, the default value is 5.
Click Apply once finished.

Enabling Multicast On The Network Switches.
In this example we are using a Layer 2 switch, IGMP Snooping must be enabled for the multicast traffic to travel properly through the network.
Note - IGMP Snooping must be enabled on ALL network switches between the Cameras and the display devices.
Using the Unifi portal from Ubiquiti, we can enable IGMP Snooping under Networks.
Select the network with your CCTV traffic - Default network used here.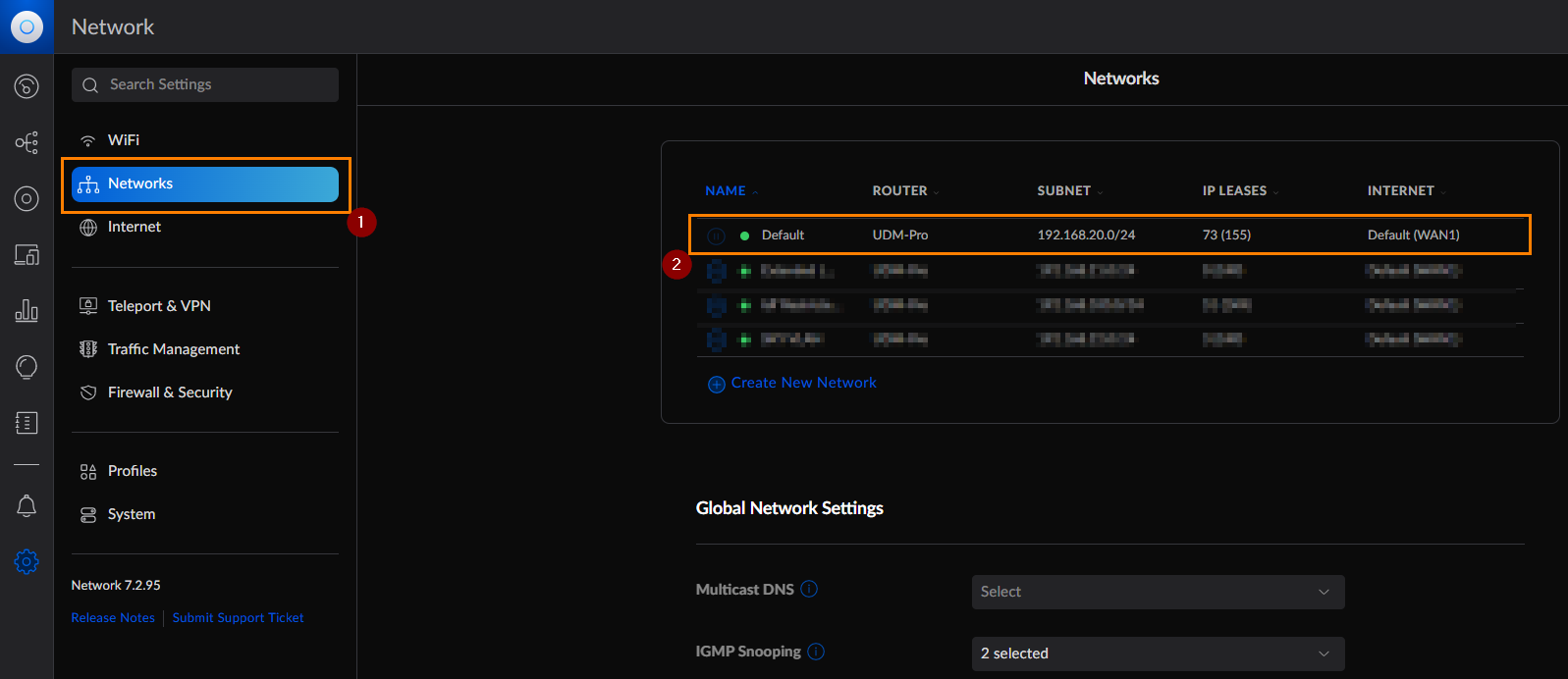 Tick Enable for IGMP Snooping and click Apply Changes.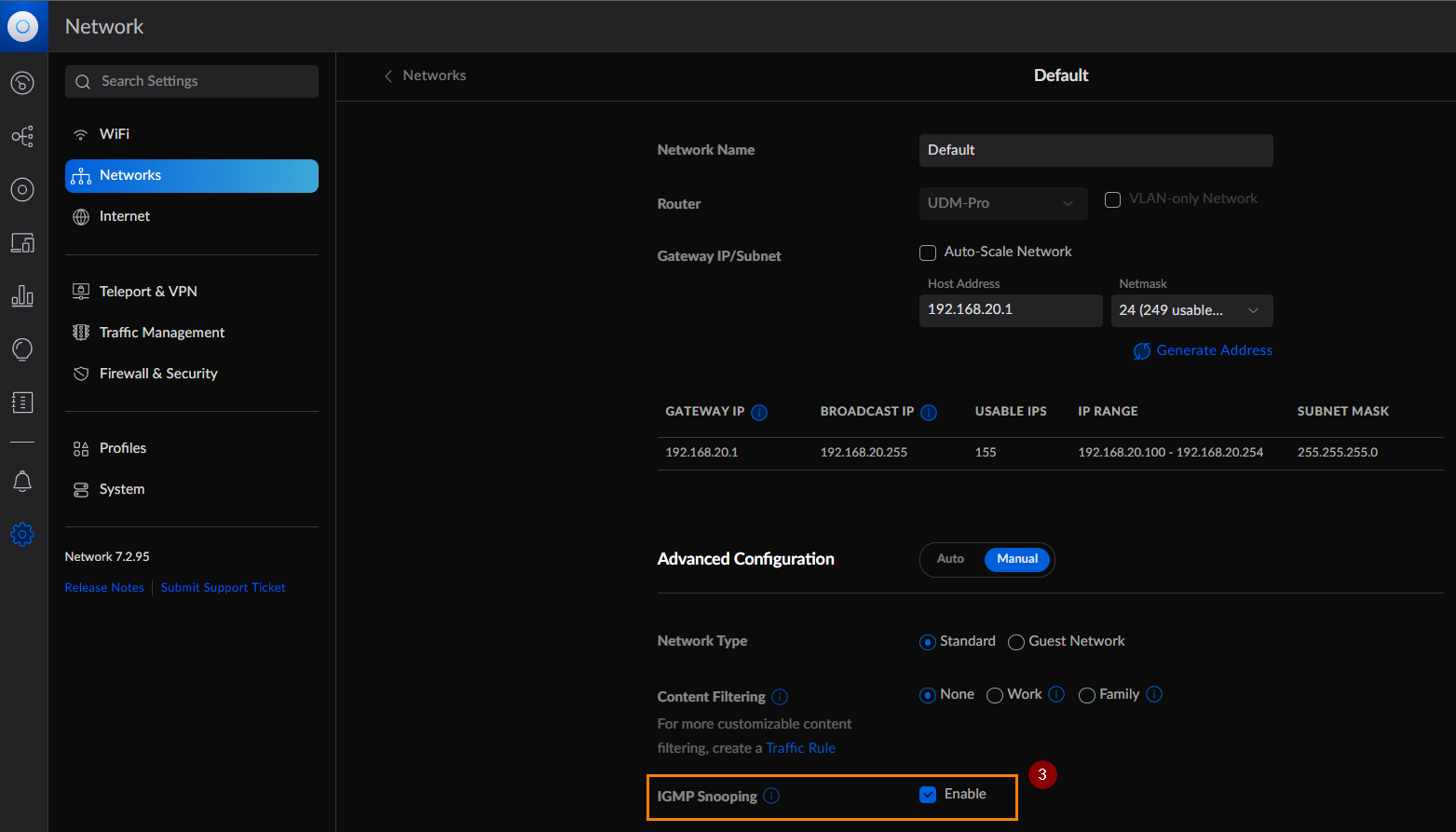 Note - Using a Netgear managed switch, the process is similar.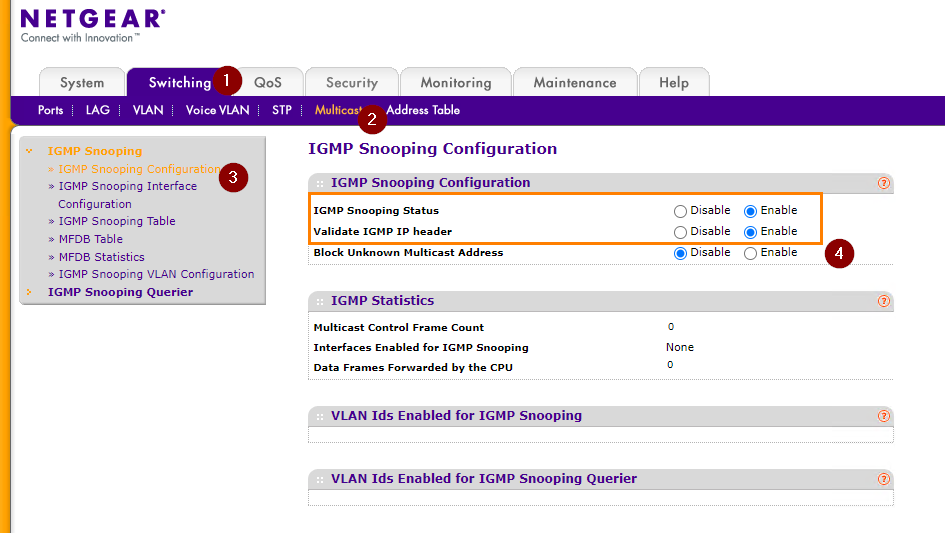 Loading A Multicast Stream In VLC.
In this example, the camera used has an IP address of 192.168.20.241, we have enabled Multicasting on Video Profile 2 - this is the RTSP stream we will use.
rtsp://192.168.20.241:554/multicast/profile2/media.smp
Open VLC and select Open Network Stream.
Enter the RTSP URL and click Play.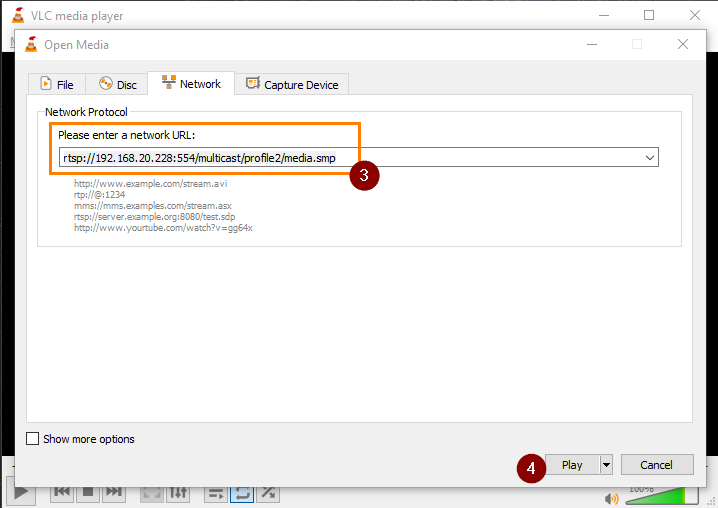 Enter the camera's Username and Password.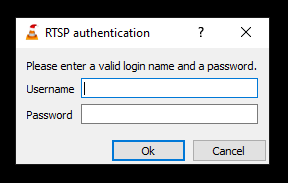 The Multicast video stream should now be shown.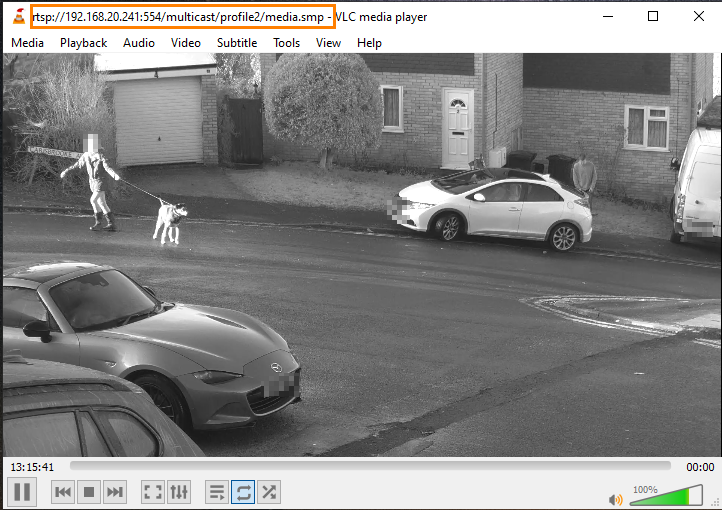 Displaying a Multicast RTSP stream on a SPD-151 decoder.
Navigate to the decoder webpage and click + to add a camera.
Click Manual.
Choose RTSP Protocol
Enter the camera RTSP URL (Example - rtsp://192.168.20.241:554/multicast/profile2/media.smp)
Enter the camera username and password.
Click More Details and select UDP Mode (important step)
Click OK
Drag the newly added camera into the video tile of your choice.