Many Wisenet cameras offers alarm inputs and outputs, these are TTL outputs and are not volt free, a transistorised relay is required to obtain a volt free output.
The PNO-A9081R has a 12V 50mA supply capable of powering the below transistorised relay, therefore an additional power supply for the transistorised relay is not required.
Important Information.
The PNO-A9081R has a total budget of 50mA, therefore only one relay can be directly powered from the camera.
If two relays are required, a separate power supply will be required to power the transistorised relays as this will exceed the 50mA budget if both relays are energised at the same time.
In the below example we have one relay connected to the I/O 1 wire of the camera.
A 47KΩ resistor is required to be connected in series on the I/O trigger wire.
Note - without the 47KΩ resistor in place, the relay will always be energised and the camera will have no control.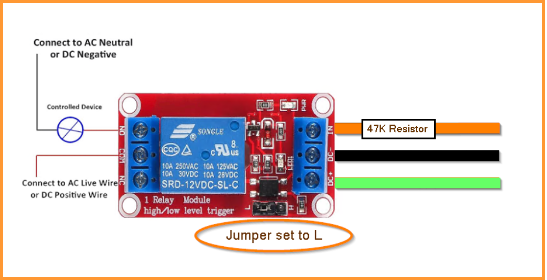 Note - The jumper must be set to L for proper operation.
Camera wires
Green wire - 12V 50mA
Black wire - 0V
Orange wire - I/O 1
Brown wire - I/O 2
Camera Configuration.
Navigate to the camera webpage.
Under Settings, Event, Alarm I/O.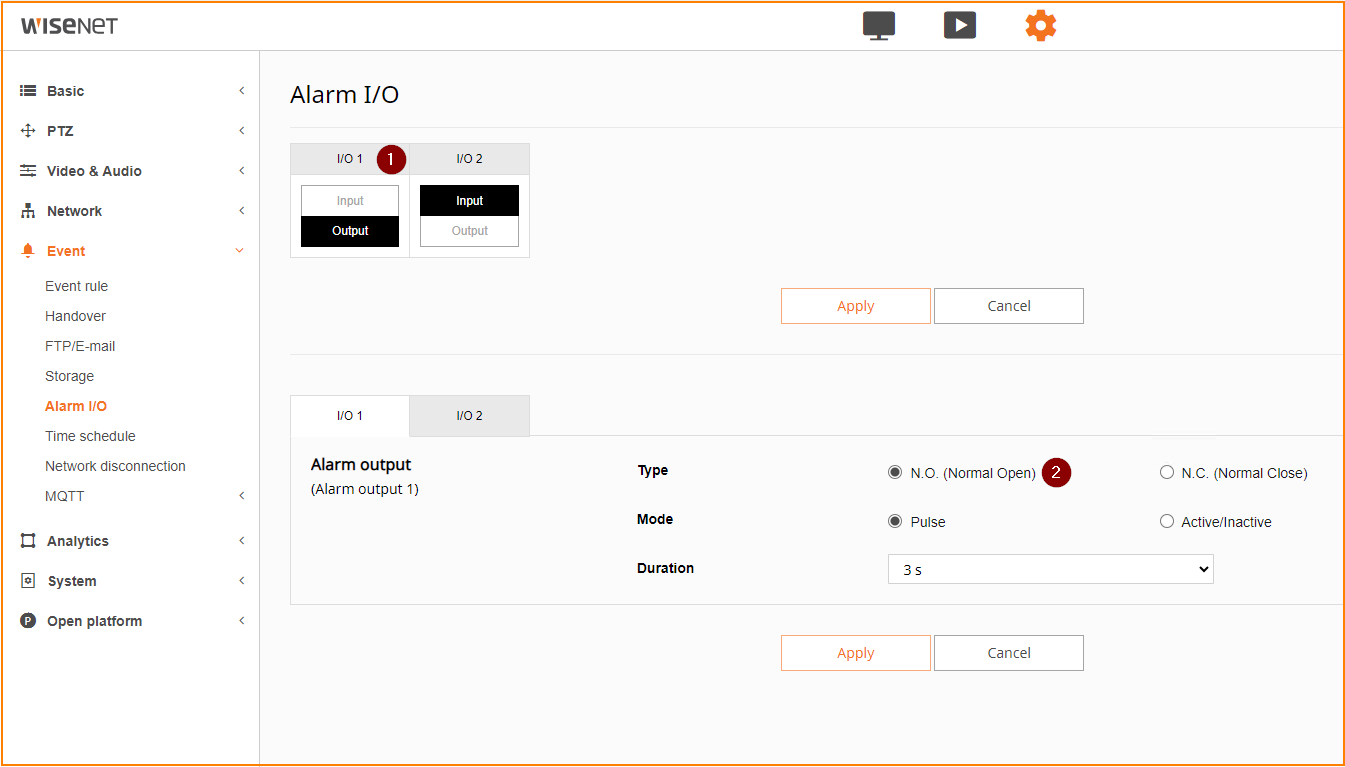 In this example, we have configured I/O 1 as an Output, the type has been set as N.O. Normally Open, Mode type as Pulse and Duration of 3 seconds.
The above example would be ideal for releasing a door lock or carpark barrier.
The relay used in this example has a total current draw of 50mA, therefore it is suitable to be powered from the camera.