The below article serves as guide to users on how to set up the lenses and use PTRZ on a multi-sensor camera, the PNM-9085RQZ
The PNM-9085RQZ camera has 4x 5MP lenses which can be set up under Video & Audio - PTRZ Setup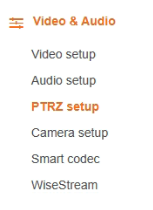 NOTE - PTRZ cameras DO NOT share the same characteristics as a PTZ camera - please see this article for more details about PTRZ
The first step is to initialise the PTRZ.
Users will see that 4 live view images are shown corresponding to each camera lens.
A user can then decide to configure each lens individually or by selecting all lenses at the same time.
Once a lens has been selected the channel number will be highlighted in black (see below).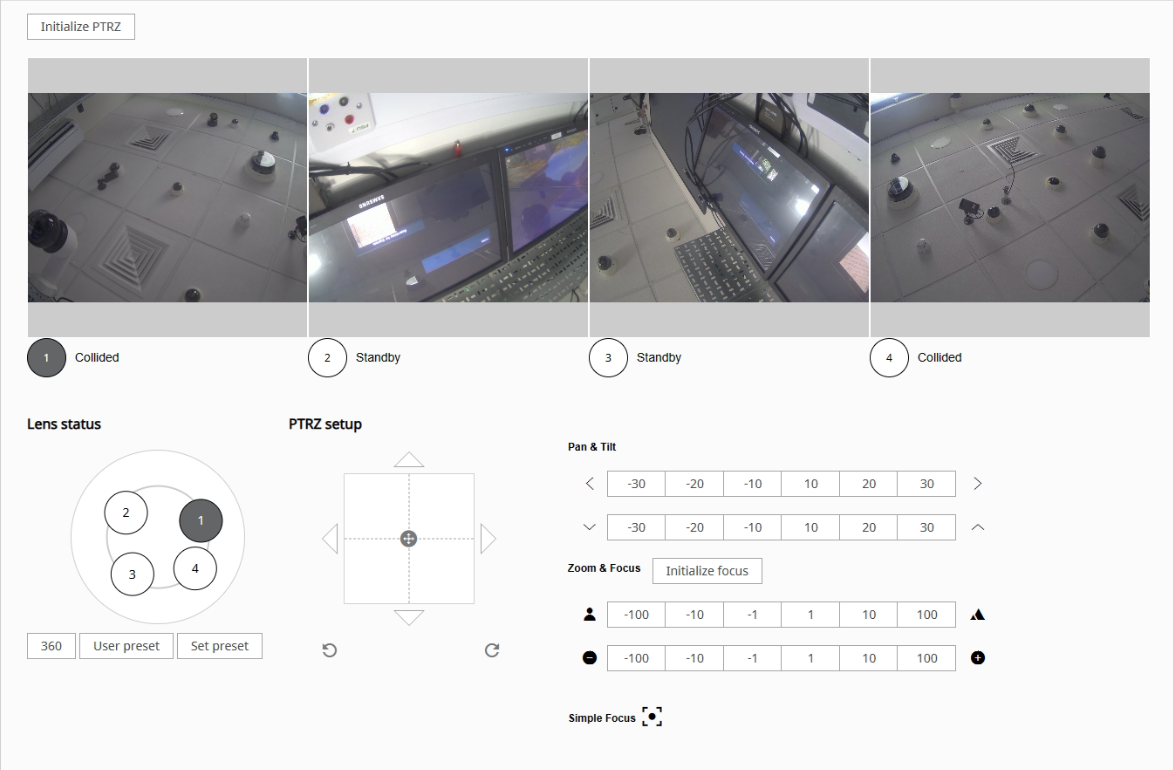 Users will have the option to use the Pan/Tilt and Zoom/Focus buttons to set the desired position for each channel, as well as use this menu to configure presets.
When setting up, a user may find the descriptions like 'Collided' and 'Standby'.
Collided alerts users that the lenses are facing each other/directed towards the same (focal) point while Standby simply refers to a desired position/configuration.