If you are using Smart Viewer to view cameras and if after resetting a recorder, some or all of the channels are no longer visible as seen in the attached image below, please check for the following.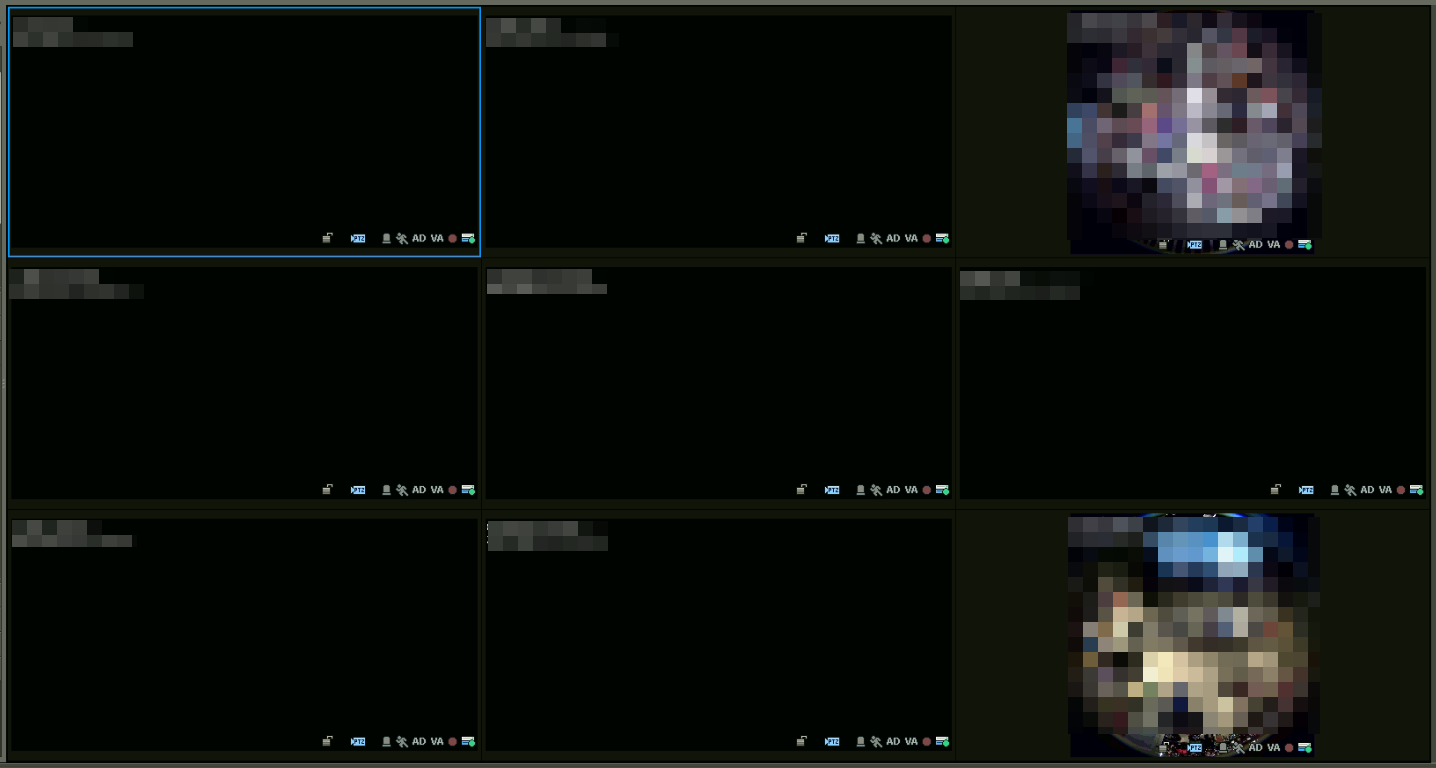 When the cameras are set to DHCP and the recorder has been reset, the cameras will lose their IP as they are automatically assigned an IP by the recorder (the recorder has a built-in DHCP server).
1. Reconfigure the cameras by assigning them a static IP - either through
a) Setup - Camera - Camera Registration from the recorder's webpage or
b) via our Wisenet Device Manager - Download here
2. Under Setup - Network - Interface - Network, check that the correct Network Default Gateway has been selected. It must correspond to the correct Network port (in this case Network 1).

Other configurations to look out for when there are problems with the live view:
Update Smart Viewer to the latest version
Update the firmware and/or software of connected devices
Bandwidth
If a channel's data transfer exceeds the limit and only key frames may be recorded on the other channels.
If the total bitrate is close to the maximum, reduce the bandwidth for all channels to reduce the overall bandwidth. You can do this by setting a limit closer to the full frame's value ie. a little higher than the full frame value. For channel 1 in the below image the full frame value is 2M. Set the limit therefore to 2.3M for example.
If issue persist, check the Live Stream and set the video profiles to Live 4 NVR which is the profile that is automatically added when a Wisenet camera has been registered.

​
You may receive a plugin error when trying to access the recorder's or camera's webpage, adding it to the compatibility view settings on Internet Explorer can help bypass this:
1. Select 'Settings' and then 'Compatibility View Settings'


2. Add the IP of the device with the plug-in error​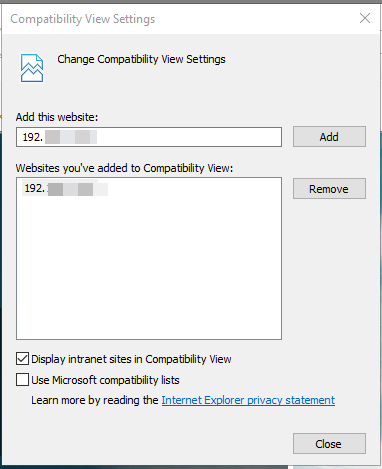 ​​

3. Go back into 'Settings' and select 'Internet Options' this time
4. Select 'Security Tab' and then 'Custom Level'​


​


5. Look for 'Active X controls and plug-ins' from the pop up window and enable these settings


​