The below article lists out the steps for users to increase or adjust the reserved disk space in Wisenet WAVE
By default, WAVE reserves free space for every single local disks and network shared drives.
The WAVE Server will start recycling the oldest footage as soon as free space of the disk is less than assigned reserved space.

The reserved space is 10-30 GB for each local drive and 50-100 GB for each NAS on a Wisenet WAVE Server, but not greater than 10% of a drive total size in both cases.
Some users might want to reasonably change the size of reserved space because of some user's requirements and need to keep larger space for longer retention days. In WAVE, this can be configured via the following steps:
Open the Web Admin
Navigate to the Settings menu
Click on Servers
Add ?advanced= to the URL and hit enter. The URL will look like this:

https://<serverIp>:port/#/settings/servers/<serverId>?advanced=

For example:

https://localhost:7001/#/settings/servers/ff72f898-3067-2685-87a6-1b2e96fabc49?advanced=

Scroll down and enter the desired value in the Reserved space field to meet your use case.
Click Save.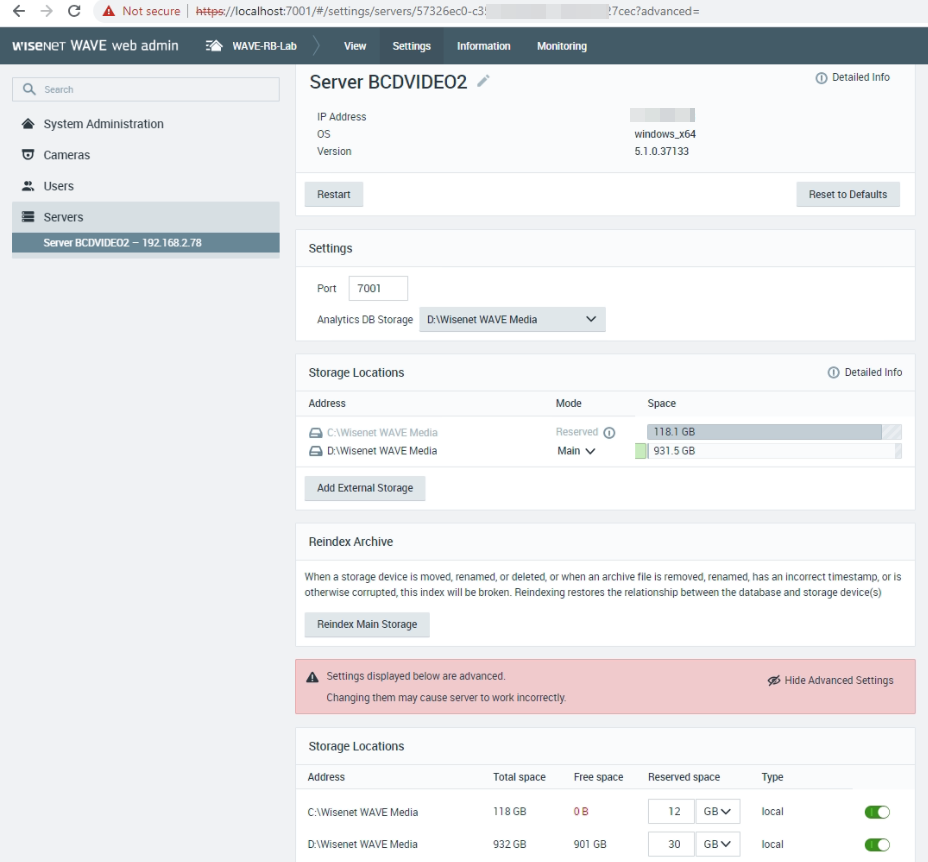 NOTE: Never set the reserved space to zero, keep at least 10% reserved space for each disk, otherwise the stability and reliability of the system as a whole might be affected.