Often times when a problem regarding footage loss is reported (i.e. that previously recorded footage can no longer be found or is lost), it is due to adjusting (correcting) the time on the recorder under the following setting: Setup - System - Date/Time/Language.
It may seem that the recordings have been lost but in actuality these can be found under the Overlapped Data section.
The term Overlapped Data therefore simply refers to recordings that previously existed during a specific time or at the same which are still accessible.
Once logged in to your recorder,
1. Select 'Search' (Highlighted in blue)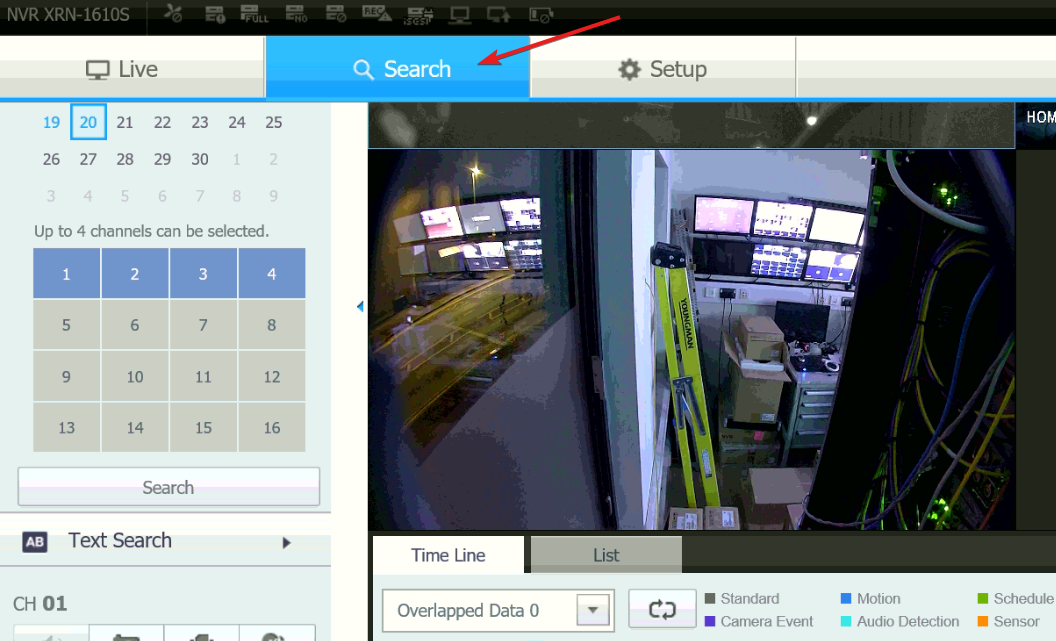 2. Select Overlapped Data 0
This will open up drop down list.
The number of overlapped data available is dependent on whether previous recordings were available during the same specific time.
Please also note, that 'Overlapped Data 0' denotes the latest recordings after the time change while 'Overlapped Data 1' is in reference to the previous recording.