When playing video from the timeline in Wave, it does not play video from the correct time. Video is a few minutes out of synch.
Wave uses its own system time that is not linked to OS time. When the Wave server is not connected to the internet this time may differ from a NTP server that the cameras may be connected to. This results in Wave having a time difference from cameras on the system. This causes video to be played back at the incorrect time.
To resolve this issue, turn internet time synch off in Wave. This can be done in System Administration -> Time Synchronisation: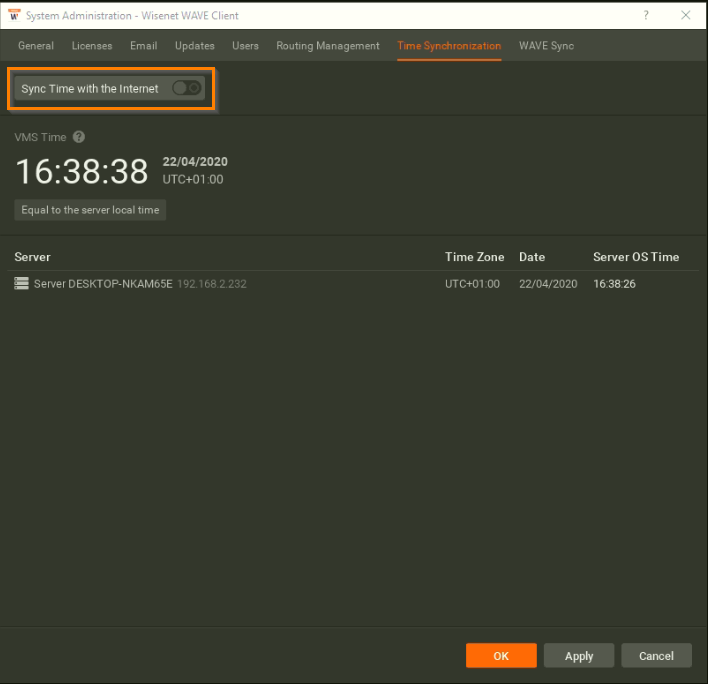 Wave will now sych to the local server, this in turn can be synched to the same NTP as the cameras to ensure all devices and systems are using the same time.