Direction of Camera
The camera should be mounted overhead and the lens should point 90°, straight
down to optimize the performance of people counting and heatmap feature. If the
camera is mounted overhead with the lens pointing diagonally, the performance is not
guaranteed. The ideal installed height is between 2.5m to 4.5m with no lens obstruction.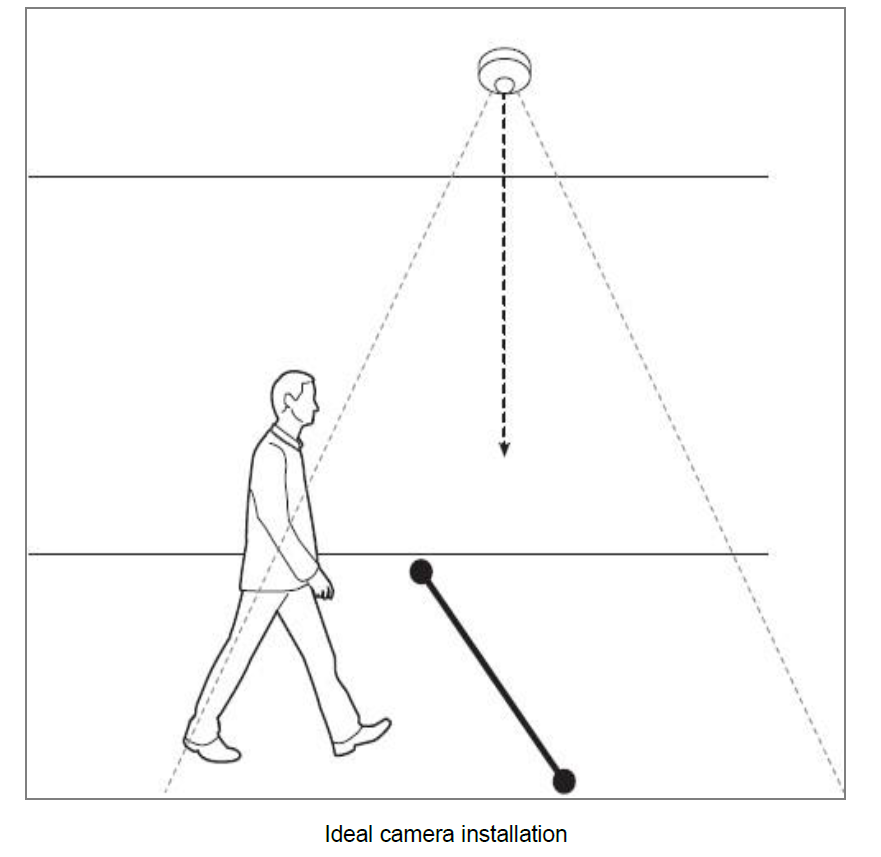 Lighting around Camera
Environments with stable lighting is optimal for video analytics. Recommended
illuminance is 300 to 600 lux, and environments with a strong light source such as direct
sunlight, sunrise, sunset or any direct lighting should be avoided.
Objects around Camera
People counting is based on recognition of moving object. Therefore, performance can
be affected if there is a revolving or automatic door (or any moving object at a fixed
location) near counting rule (virtual line) or in camera's view.