1. VMS Supported Device Firmware Version
You can search a supported device list for 3rd party VMS through the below websites.
- Genetec: https://www.genetec.com/supported-device-list
- Milestone: https://www.milestonesys.com/support/tools-and-references/supported-devices/
- WAVE: https://wavevms.com/resources/compatible-devices/
And, in this kind of list, you may be noticed that some specific version of firmware are listed.
It looks that specific version of firmware only can support for the VMS, but it is not.
All Hanwha cameras are basically backward compatible, so you can think of them as Latest Firmware or Higher versions can support the VMS properly.
Please use the latest firmware, and let us know if you have any issues with the version.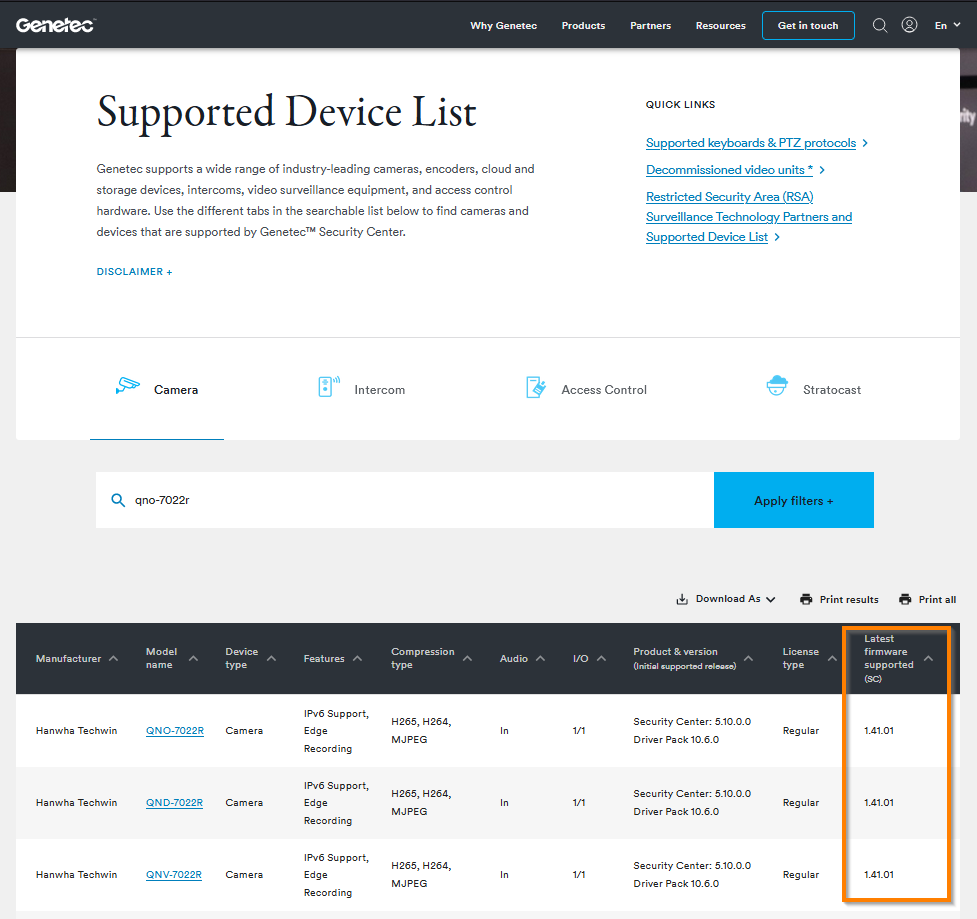 2. ONVIF Supported Device Firmware Version
You can search ONVIF certification for our Wisenet Cameras through the below ONVIF website.
ONVIF: https://www.onvif.org/conformant-products/
The certified version on the list could be an older version when you are searching ONVIF certification.
In that case, please request a new ONVIF certification for the latest version of firmware.