This guide assumes the Wisenet camera has already been added into Milestone and you have configured the desired events on the camera.
Using the Milestone Management application, navigate to the camera you wish to configure events with.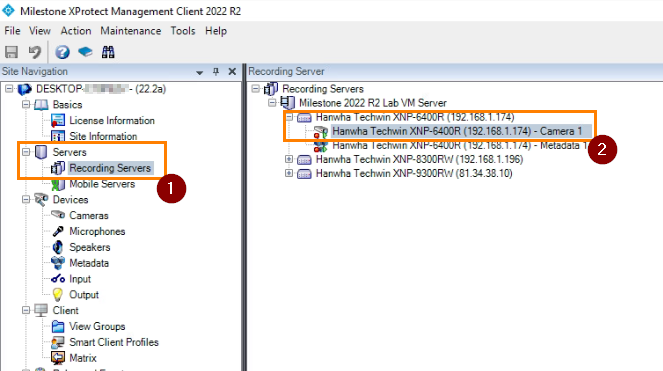 Select the Events tab and select Add...
Events that are supported by the camera will appear in a pop-up box.
Select desired event and select Ok.
When all desired events have been added, click the Save icon (top left of application)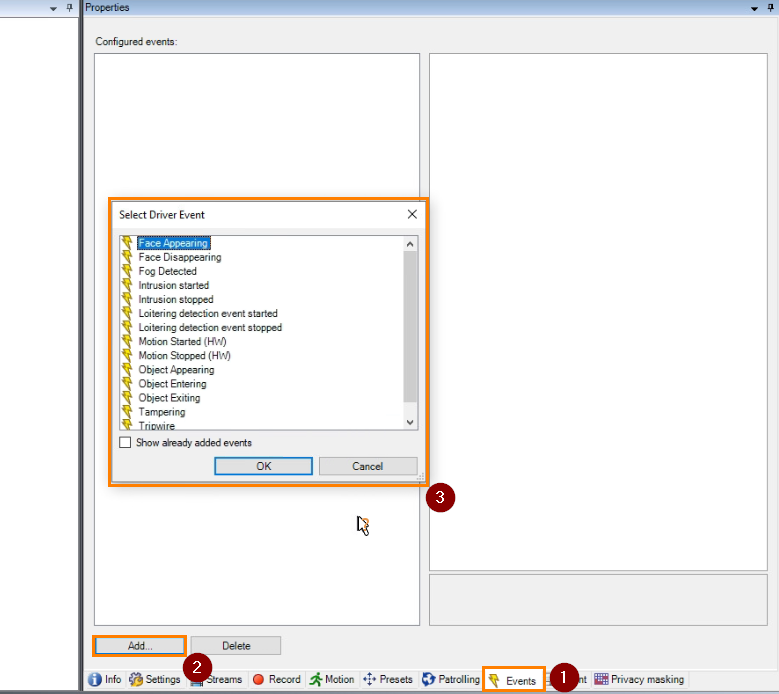 You can create a rule based on the events selected.
See below example.
This Rule will Save an image in the database when a face appears on the chosen camera.