Many Wisenet cameras support recording to network storage.
The guide below will demonstrate how achieve this on a Synology NAS.
On the Synology NAS,
create a shared folder where you want recordings to be saved.
NOTE - it is important that Enable Recycle Bin it NOT selected.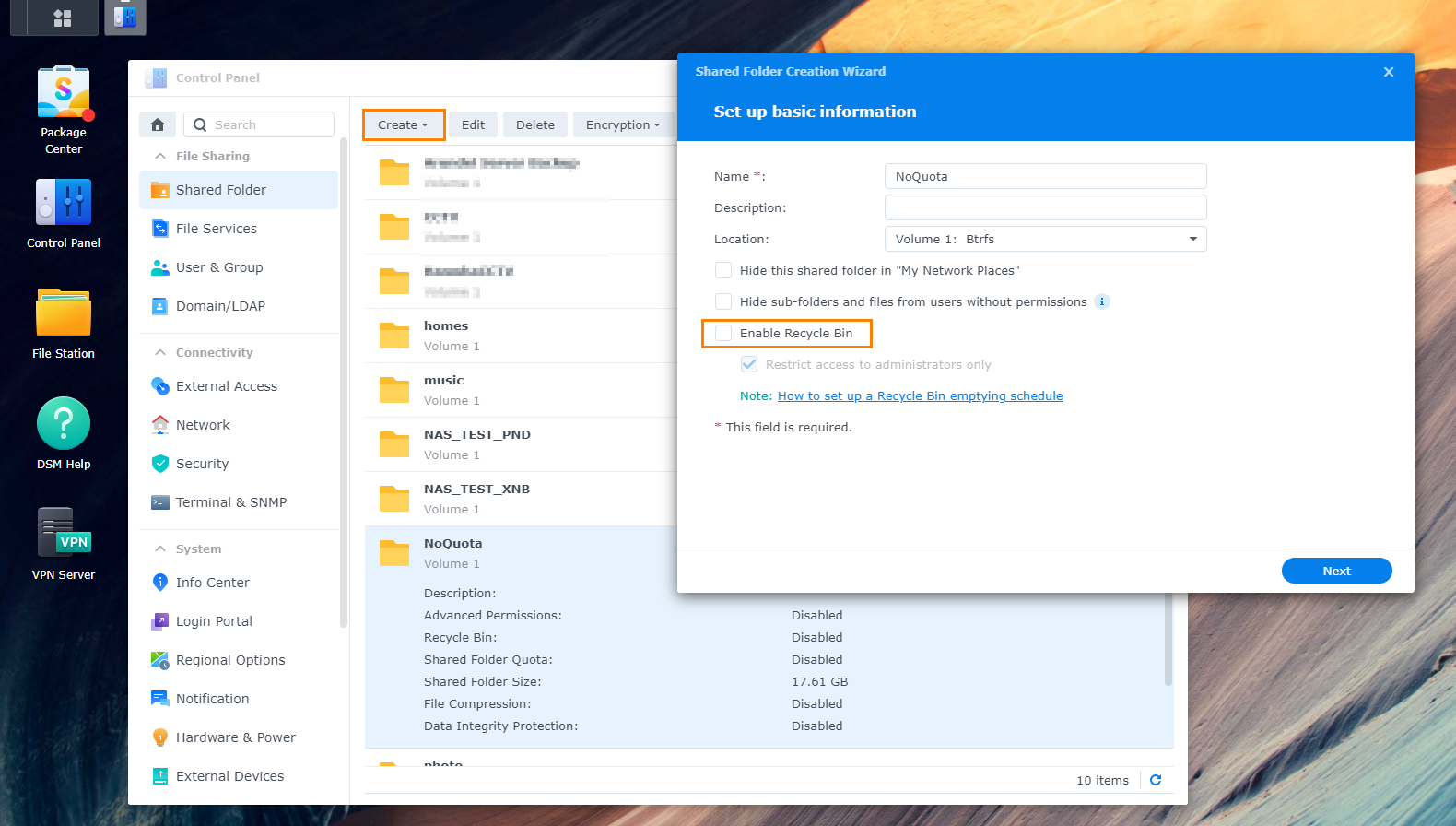 Create a user account for the Wisenet camera to use.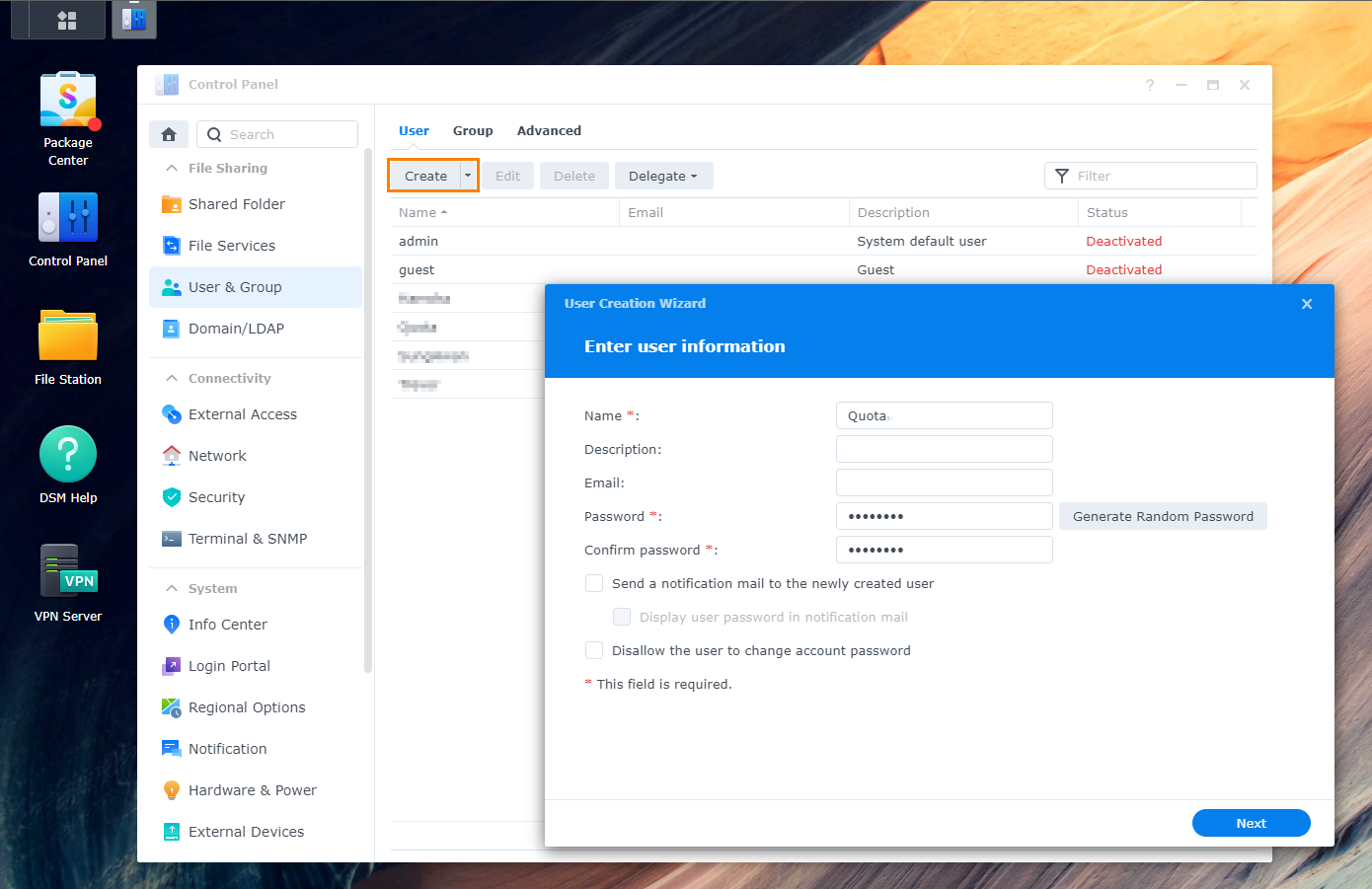 Give the user account permissions to Read/Write to the recording folder.
The folder name is called NoQuota in this example.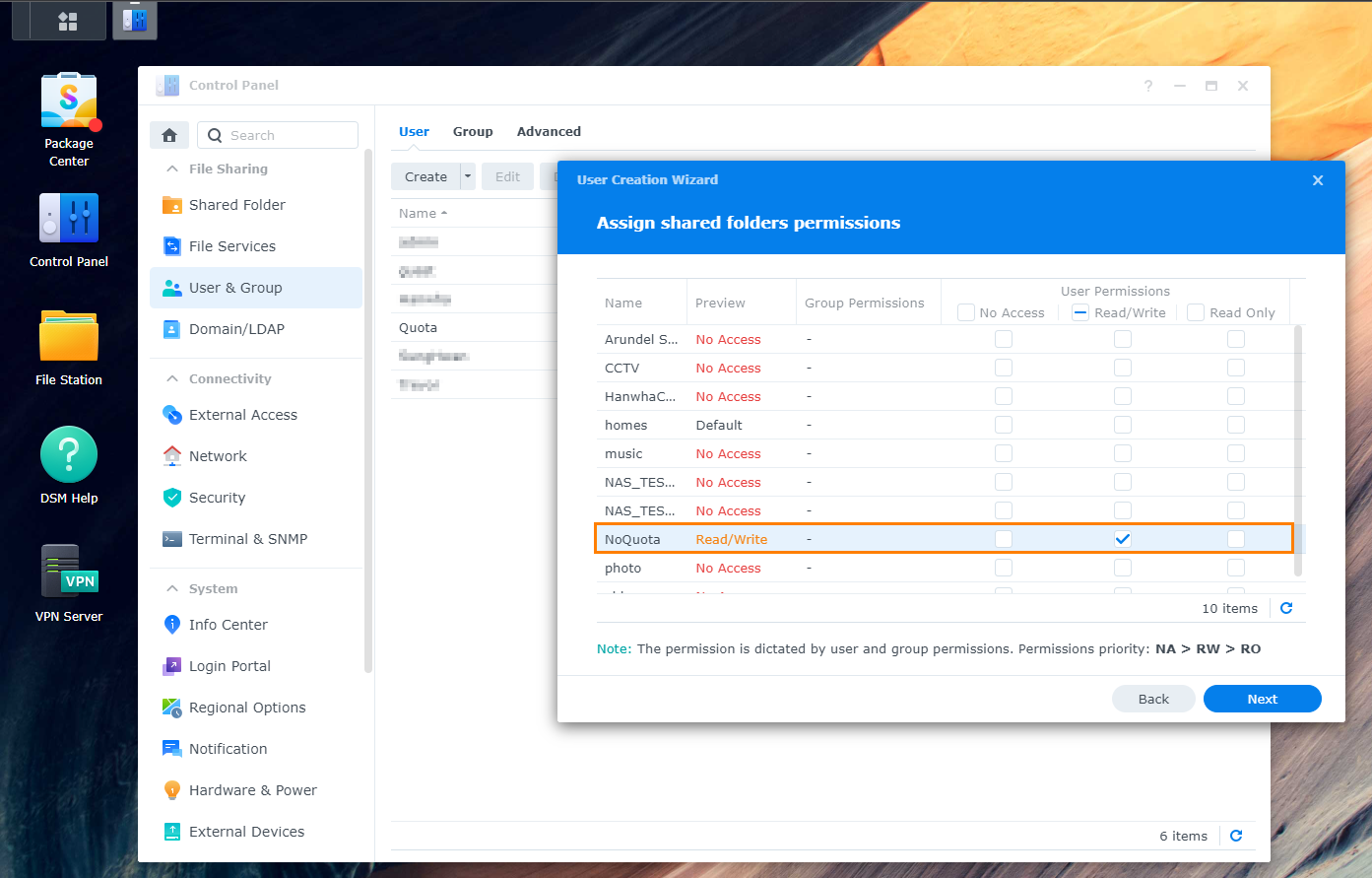 Wisenet cameras support a maximum NAS storage size of 2TB, if your storage is larger than 2TB you MUST set a Quota for this user account.
NOTE - VERY IMPORTANT STEP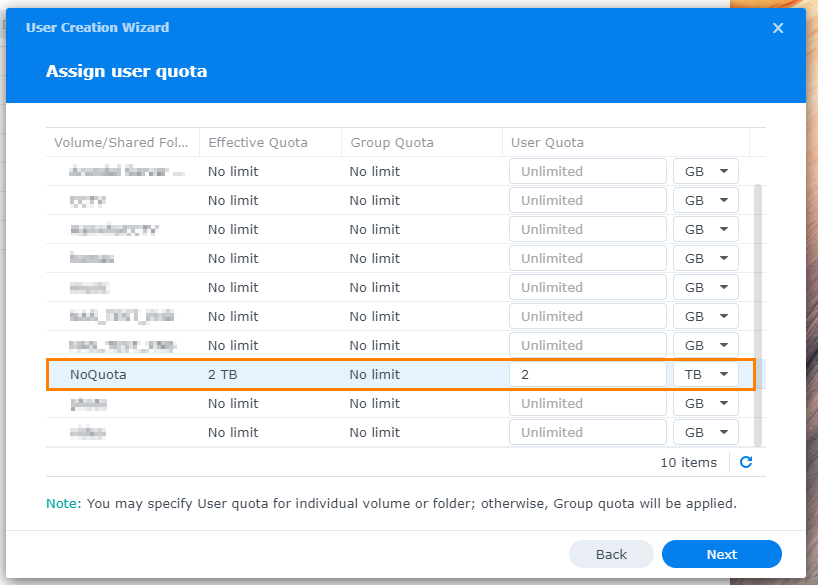 Tick the Allow box for SMB.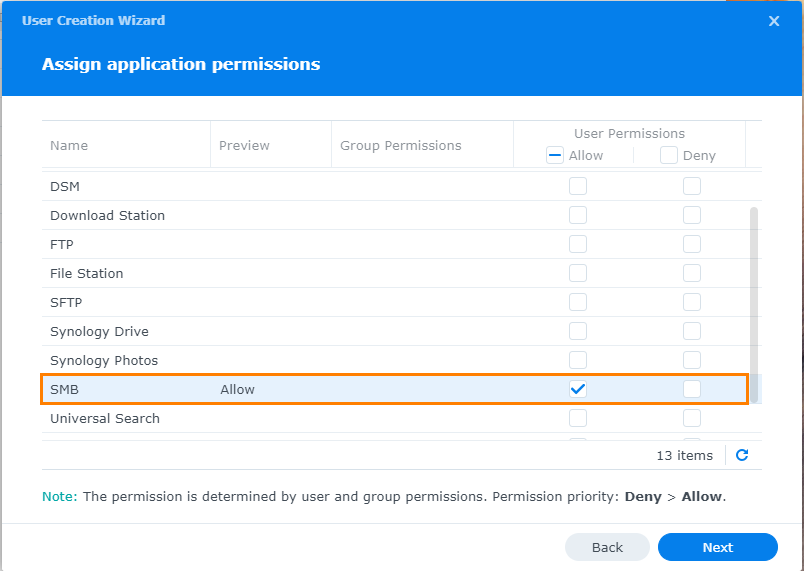 Wisenet 5 cameras support SMB V1 only, you will need to enable SMB V1 on your Synology.
(Wisenet 7 cameras support SMB V3 - this step is not required if you are NOT using Wisenet 5 cameras)
NOTE - VERY IMPORTANT STEP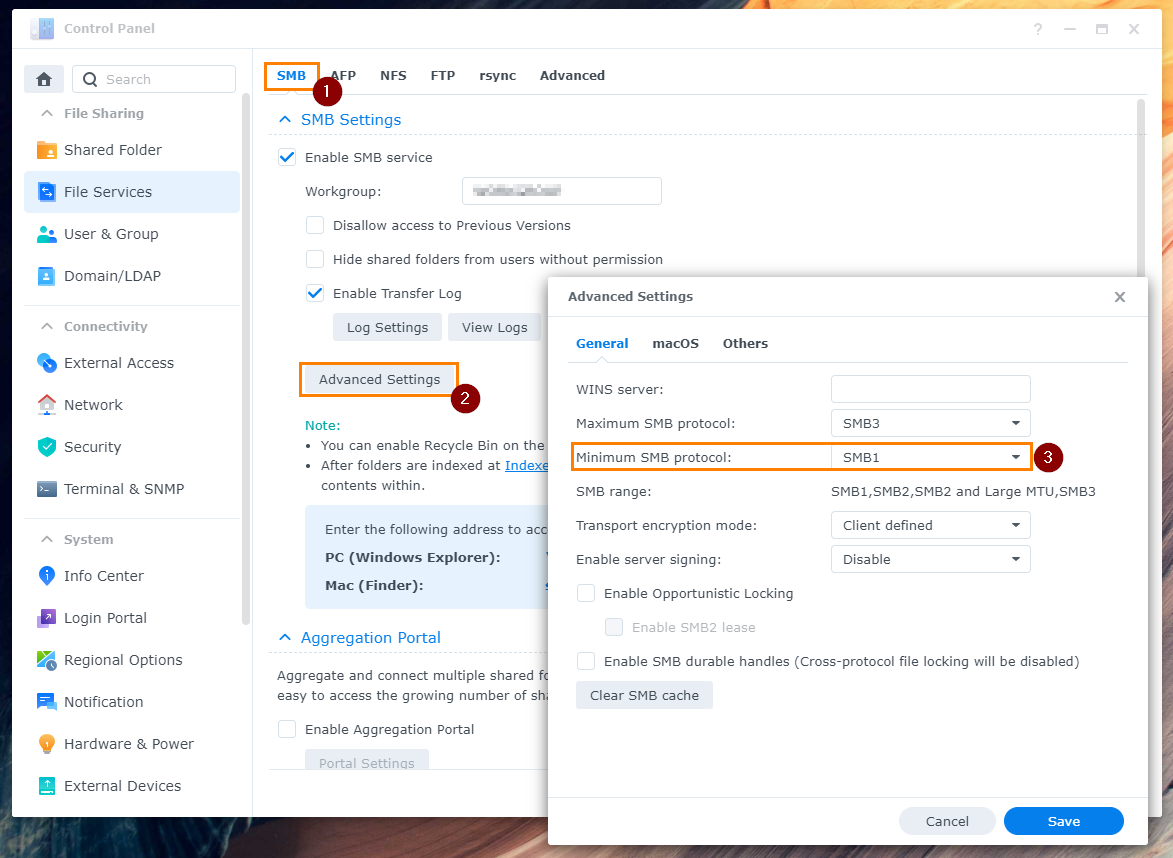 With the Synology user account and folder now setup, login to the Wisenet camera.
Note - it is recommended to reboot the camera first before netting up NAS storage.
Enter the IP address of your NAS, user information and folder location.
In this example.
The user account is named Quota
The shared folder is named NoQuota
Note- only the folder name is required.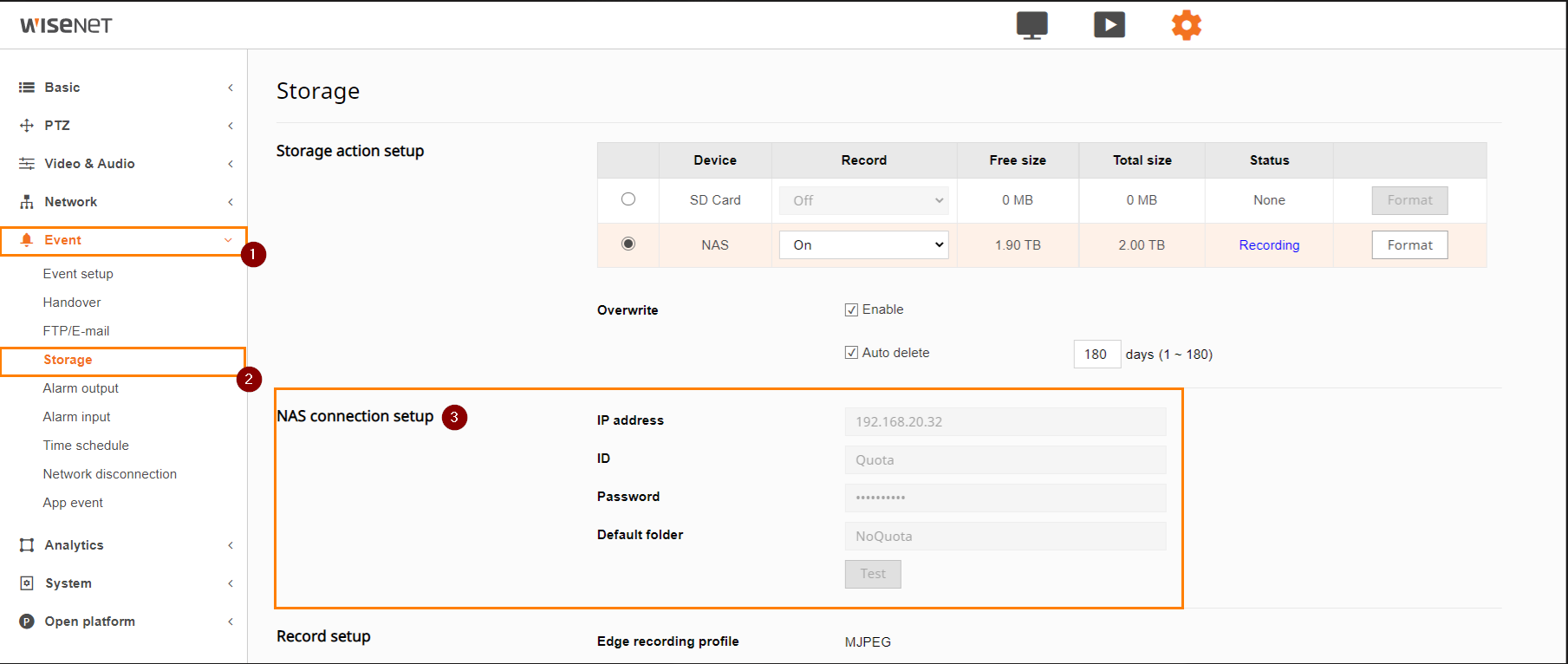 Change NAS Record from Off to On and click Apply at the bottom of the page.
The webpage should now show Recording under NAS Status and show the size of the recording location.
Important Information.
SMB V1 is required for Wisenet 5 cameras.
A Quota limit must be set if the NAS is larger than 2TB.
Recycle Bin must not be enabled for the recording folder.