If connecting to your device via Wisenet Mobile is not working, you may see an icon which can help you understand what the issue is:
When the connection has timed out, you will see the icon below. Try connecting to your device again.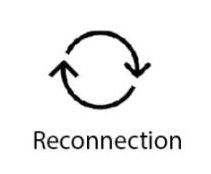 When the stream being shown on the app has reached the maximum resolution, this icon will be displayed:
You can fix this by turning this setting off: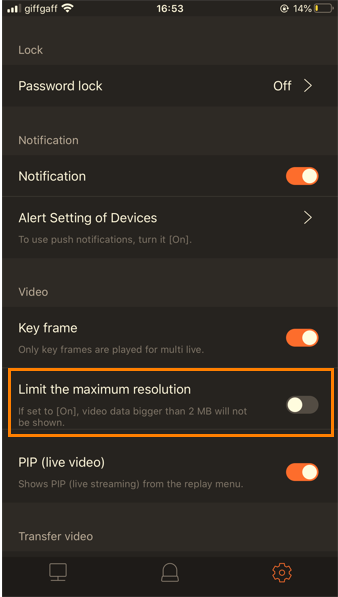 The following icons show there is an issue with the network connection to the device: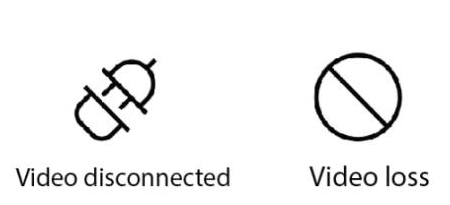 If the user account is no longer in operation, the icon below will be displayed. Connect to your device using another user account.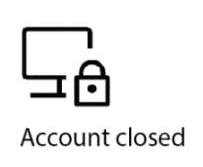 If the number of users connected to the DVR/NVR exceeds the number of simultaneous connections the device supports, the icon below will be displayed. Disconnect any connected users and/or log off the DVR/NVR locally to free up connections.
When trying to playback footage on a camera and the below icon is displayed, it is because there is no recordings saved on the SD card, this may be due a issue with the SD card.