Login to NVR Web page and navigate to Device > Camera > Camera Registration.
Select Manual camera discovery: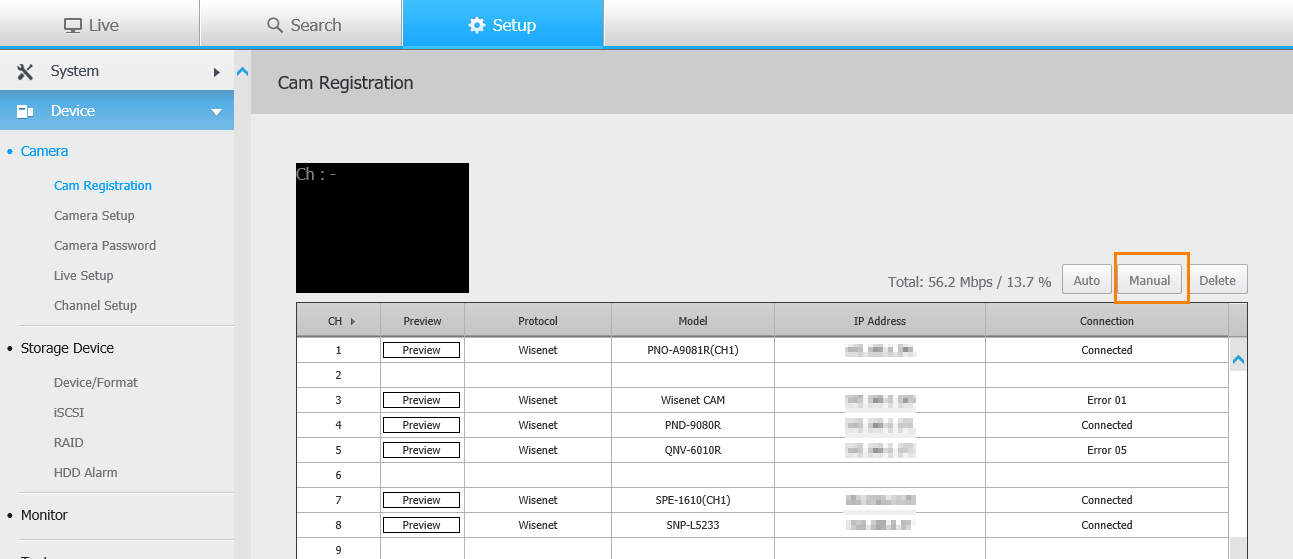 Set the Model to Wisenet Mulit-Channel Camera. Enter the IP address, user name & password and select the appropriate channel. The channel denotes what camera is selected on the mulit-senosr camera.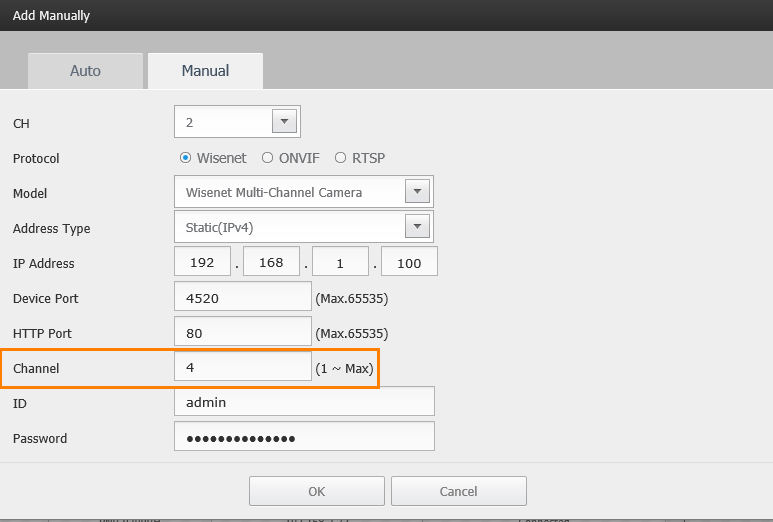 Please click on OK before closing the camera registration page to save settings/configuration.