Much like our other ANPR solutions, Road-AI has the facility to import a plate list from a .csv file.
In this example I have entered licence plates into Notepad in the below format.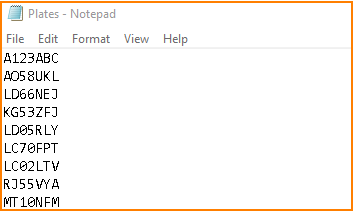 Once you have entered your plates, save your file with a .csv extension (recommended file extension).
Note - It is also possible to import a .txt file of licence plates.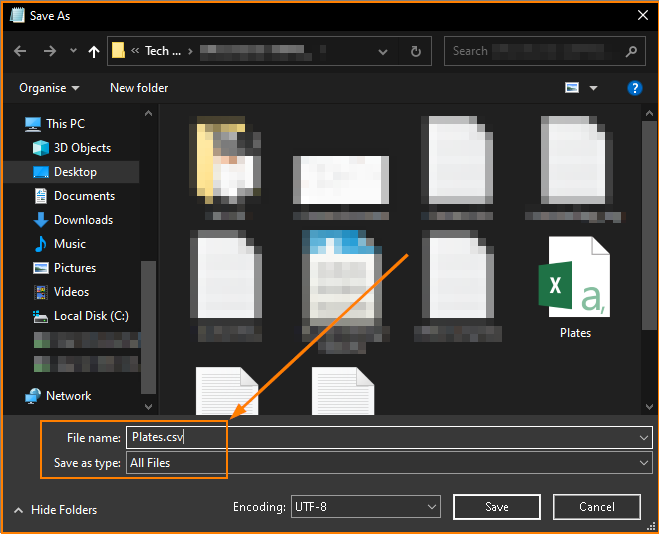 On the Road-AI settings page, scroll down to the bottom of the page.
In this example I am importing the list we created in Notepad into the White list.
Click on the Import from box and select your list and click Open.
NOTE - If importing a .txt file, you will need to change the file extension drop down from
Microsoft Excel Comma Sepera.. to All Files.
After a short time your licence plates should appear in the webpage list, click Save Settings at the bottom of the page.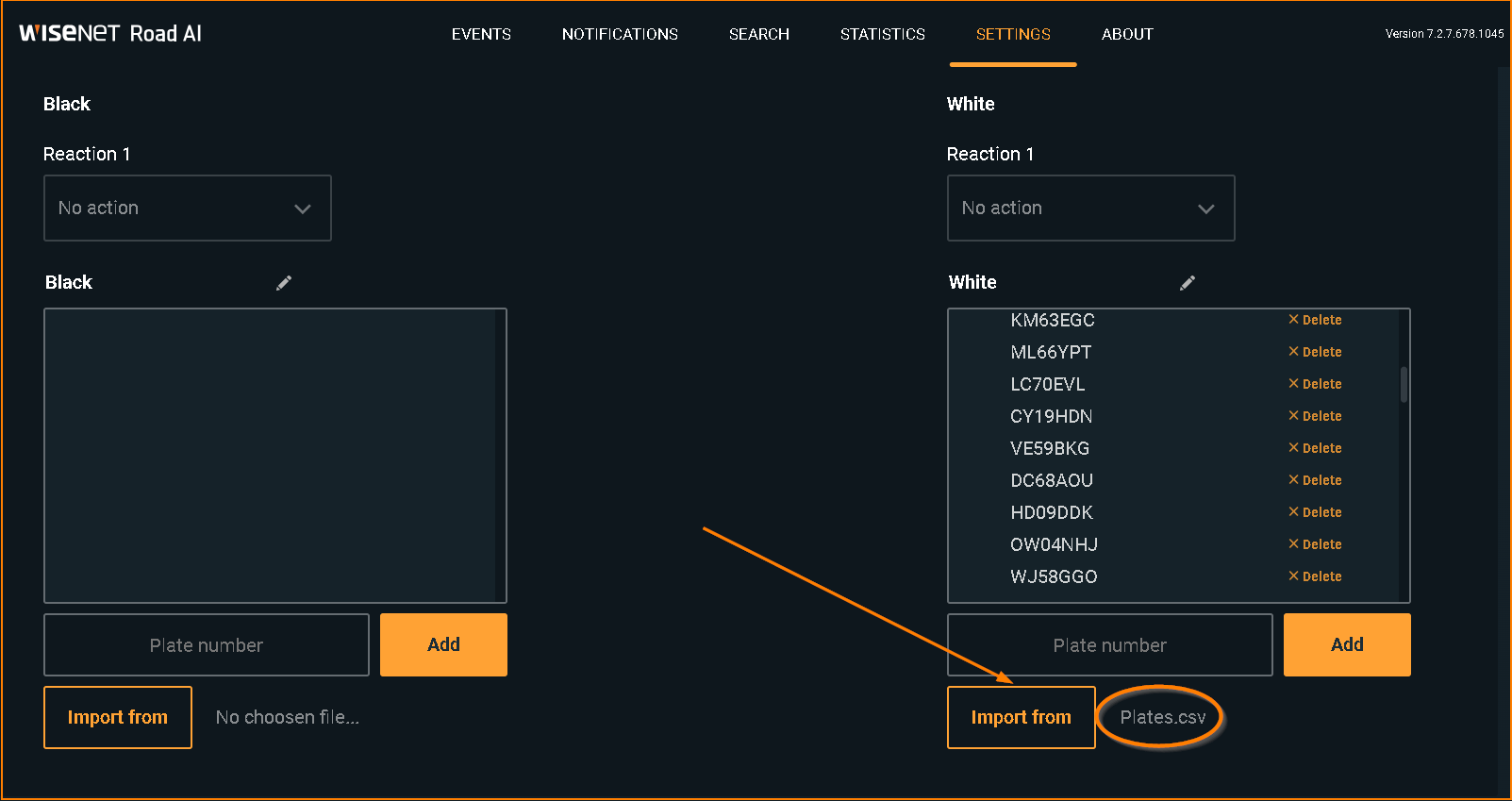 Note - If your plates do not appear you may need to clear the webpage cache by pressing Ctrl and F5 together, this forces the webpage to load fresh.